Investing made easy
No more day-trading. Start building your long-term wealth, £10 at a time.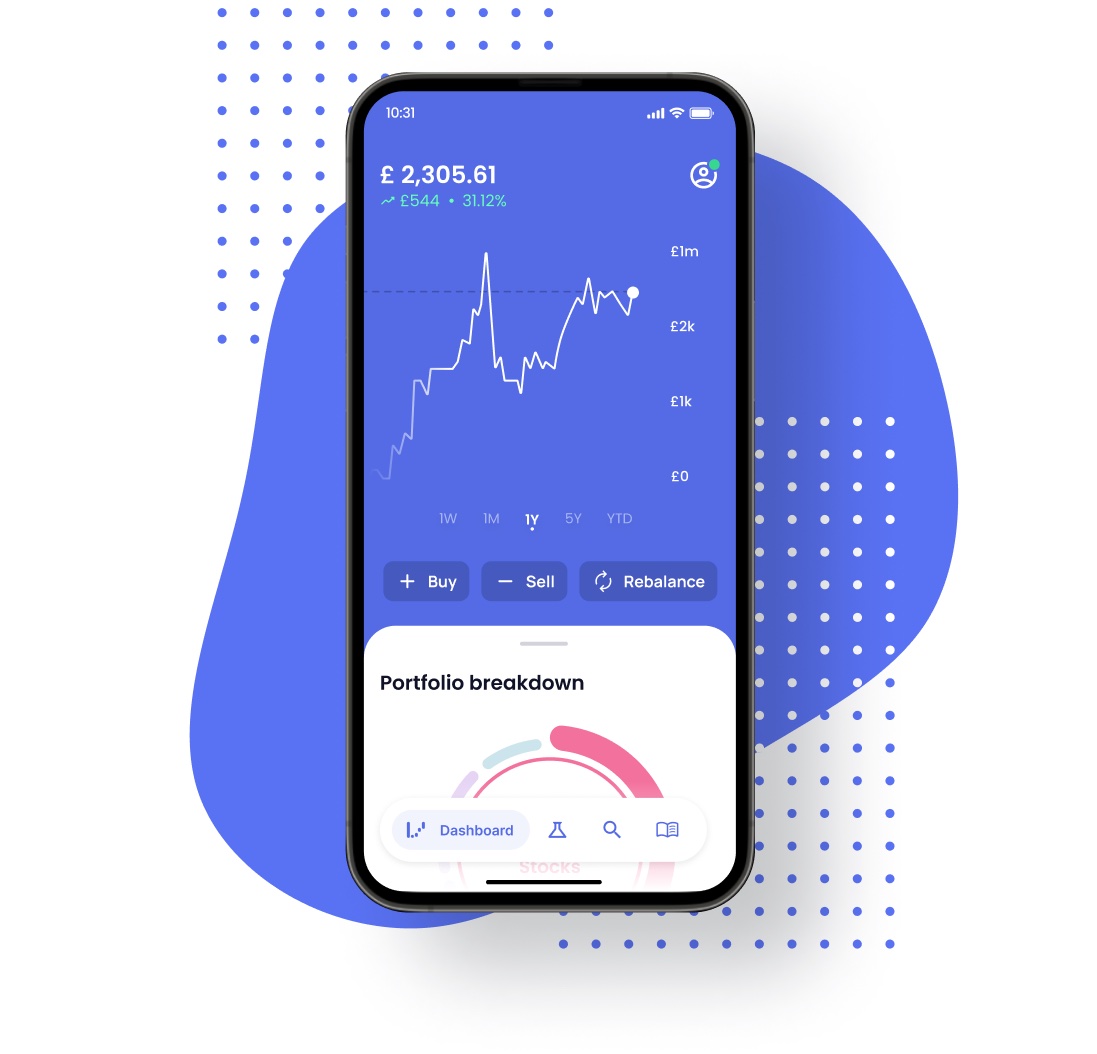 Why invest with Wealthyhood
Stop gambling, start growing
Build a personalised portfolio
Every investor is unique - build your

custom, diversified portfolio

in a few simple steps.
Not confident enough? Don't worry - our tools will

guide you through your journey

.
We've taken all the complexity away, so you can focus on

what matters to you

.
Invest
Unlimited,

commission-free

investing .
Buy

as little as £1

of your favourite stocks or ETFs with Wealthyhood fractional shares.
Invest what you can afford with ease and make sure you're

always well-diversified

.
Your money on auto-pilot
Just decide

how much and how often

.
Our

powerful automation

helps finetune and maintain your portfolio over the long term.
Schedule monthly top-ups, dynamically rebalance and

auto-invest

your spare cash.
Invest your money to its full potential
Smart, Personalised and Commission-free investing.
Frequently Asked Questions