Real estate
Learn
Real estate
What can I do?
What to think about before crossing the threshold
Before crossing the threshold into real estate investing, here are a few things to consider… 🤔
Capital 💰
How much cash do you have to invest in property? Historically, you needed enough money for a deposit to begin your journey up the property ladder by purchasing a property directly. But today, there are platforms which enable you to become a property investor with much smaller sums – in some cases as little as £100.
Time ⏳
As with investing in general, you can choose to be very hands-on (a.k.a. active), hands-off (a.k.a. passive), or a mix of the two. Active property investment involves buying a property yourself, maintaining its upkeep, and managing tenants – as well as their often numerous demands. 😒
Passive property investors use real estate ETFs to essentially "outsource" to professionals to acquire and manage properties for them. And if you're Upstairs, Downstairs you might buy a property yourself – but pay someone to deal with your tenants when the plumbing packs up.
Liquidity 💦
Keep in mind when and how quickly you may need access to your money. With traditional property ownership, that could involve a protracted search for a buyer willing to pay what you're asking. Certain private funds and investing platforms can also lock up cash for extended periods.
Real estate ETFs can usually be bought and sold easily, every day – they're highly "liquid" – which might better suit most investors ✋🏼, although they may become difficult to sell in times of a market downturn when supply can vastly outweigh demand.
Risk ⚖️
How can you best fit property into a balanced investment portfolio? In practice, the vast expense involved in traditional ownership of bricks and mortar means it can easily end up accounting for the lion's share of your investments.
Even the uber-rich have a chunky 21% of their money tied up in physical property (excluding main and second homes), according to estate agent Knight Frank's 2019 wealth report. 
For the rest of us, 21% of our investable money will hardly buy individual properties, but real estate ETFs can do the job.
You can use our Wealthyhood app to explore and invest in well-diversified baskets of real estate companies and properties worldwide from as little as a few £. 🚀
-
Keep in mind that when you invest your capital is at risk. This learning guide is for information purposes only and is not investment advice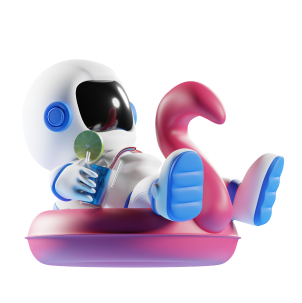 Invest your money with confidence
When you invest your capital is at risk.